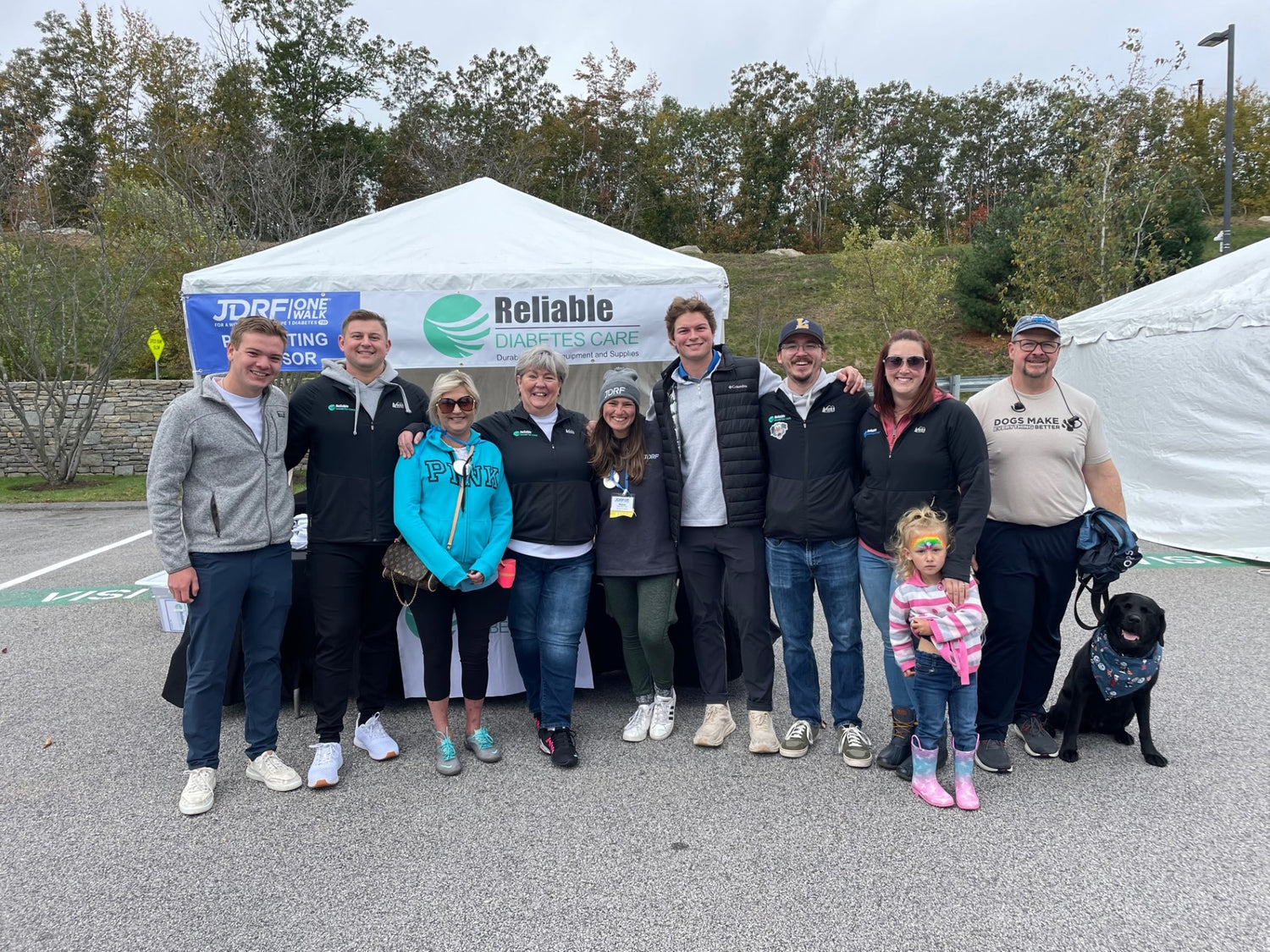 Fill your diabetes care prescriptions the Reliable way
New England DME Supplier of FreeStyle Libre CGM Systems, Dexcom, Tandem t:slim X2, and the Beta Bionics iLet Bionic Pancreas.
Order through insurance
At Reliable Diabetes Care, we prioritize wellness.
Reliable Diabetes Care, part of the Reliable family of healthcare solutions, is a leading, independently-owned DME supplier, providing Continuous Glucose Monitors (CGMs), Insulin Pumps, and supplies to patients living with Diabetes throughout New England.
Contracted with most major insurances, Medicare, and each state's Medicaid program, Reliable has locations and field staff in each New England state.
We combine strong product and insurance expertise with kind and compassionate staff to deliver prompt and quality service to both patients and providers. 
Our trusted brands
Reliable Diabetes Care is an authorized distributor of Tandem t:slim X2 pumps and supplier of Dexcom and FreeStyle Libre CGM Systems, the Beta Bionics iLet Bionic Pancreas, and Medtronic Diabetes products.
Featured products
Vendor:

Regular price

Sale price

$0.00 USD

Unit price

per

Vendor:

Regular price

Sale price

$0.00 USD

Unit price

per

Vendor:

Regular price

Sale price

$0.00 USD

Unit price

per

Vendor:

Regular price

Sale price

$0.00 USD

Unit price

per

Vendor:

Regular price

Sale price

$0.00 USD

Unit price

per
The Reliable family of healthcare solutions